RED-V SUPER DIGITAL SIGNAGE
RED-V company is focused on the development and promotion of complete Digital Signage solutions. It transforms TV screens into personalized TV channels, delivering audiovisual communication as immersive user experiences. It is the final blending of years of experience in multimedia, mobile and web experience, tablet and multimedia server design. RED-V boasts years of success and installations in the whole of Europe, for any kind of applications, from retail sector to hospitality, to videowalls for live events.
DIGITAL SIGNAGE
EXPERIENCE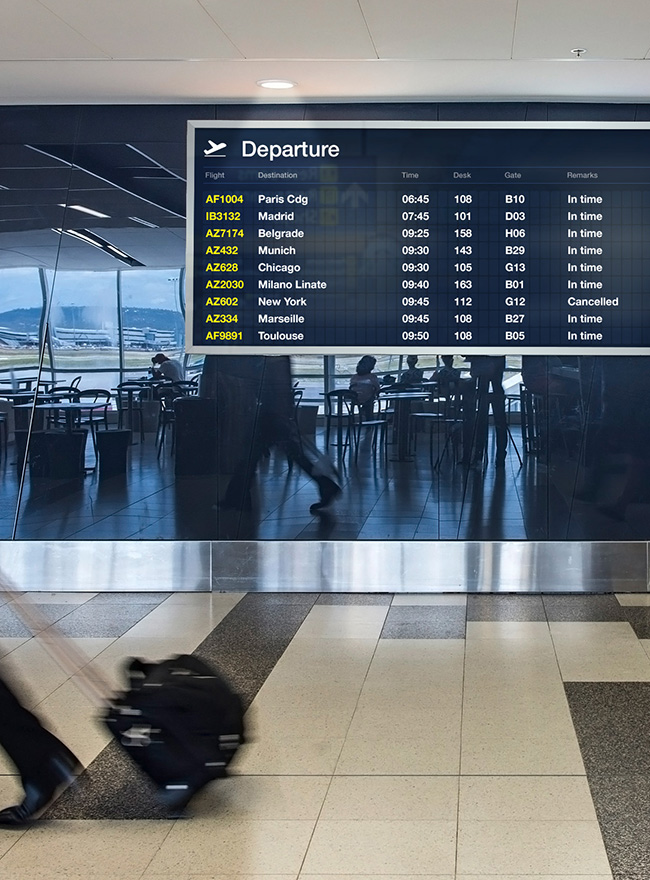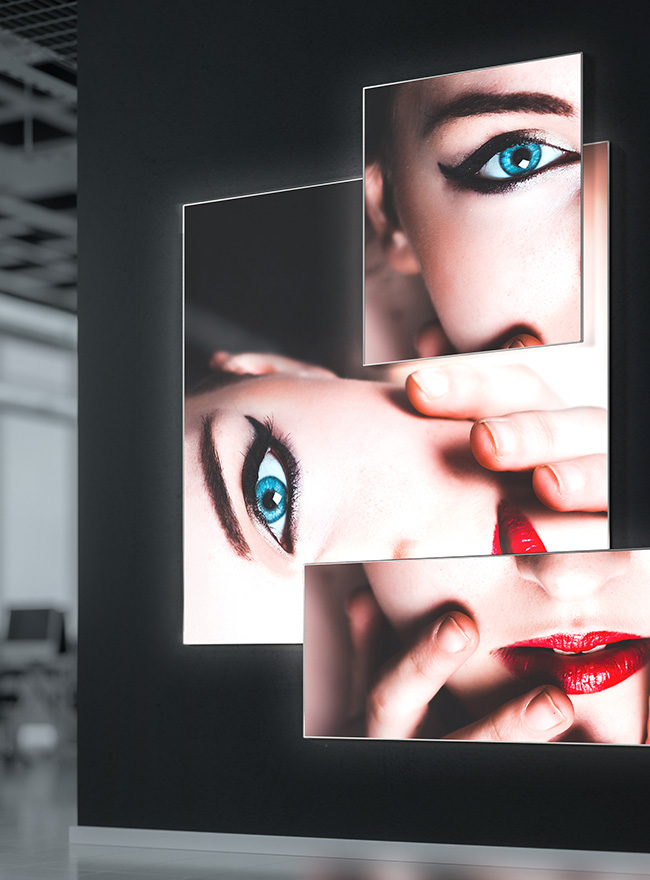 Solutions
VIDEOWALL & LEDWALL
EXPERIENCE
Easily create and manage Videowalls with up to 20 synchronized displays. Define and create virtually any layout, with the RED-V Videowall Composer, by placing the displays on your wall as you like, even with overlapping portions. Any type of display is suitable for RED-V Videowalls, since it's possible to insert the precise dimensions in millimeters of your displays, width, height and also the bezel dimensions.

You can also use new RED-V Media Players NVIDIA based to manage multiple screens with a single player, to play synchronized content or totally unrelated video and images on several different screens. This is also an ideal solution for applications based on ledwalls, as for example in airport terminals, where dozens of check-in counters screens can be controlled by a single RXN type media player to display different type of information like destinations, timetables, delays, etc.
Solutions
INTERACTIVE
DIGITAL SIGNAGE
Use Interactive Web Apps directly into your touch screens thanks to the support, by most of our media players, of a powerful embedded HTML5 Web View.

Special and custom interactive applications can be separately developed and run by RED-V media players, to virtually implement any interactive user experience you want to offer to your customers. Interactive RED-V applications just require a tablet with a touch screen, but they are also perfect for big displays with touch capabilities. Tablets can easily be installed on walls, but also on restaurant/bar tables to provide customers with interactive services and contents.
Interactive Digital Signage applications can be a key differentiator for you and your customers, with respect to standard Digital Signage passive applications, in which contents are always played in same way independently of the person who's looking at the screen.
Solutions
SPECIAL
VERTICAL APPLICATIONS
RED-V Retail is a special suite of apps designed to enable the integration with Retail Management systems to seamlessly bring goods prices and info directly to your in-store displays.

With RED-V Retail solution retailers have a powerful yet easy way to show and advertise their products and special offers to their shoppers, with always up-to-date prices. Once configured, retailers do not even need to access RED-V to change displayed products or prices, they just need to use the retail software system they've always used, and all rest is just automatic. Change the layout, colors and fonts used for advertise your goods, special offers, inside the store any time you want, with just a few mouse clicks.
DEVELOPMENT KIT:
A CUSTOMIZED DIGITAL SIGNAGE
RED-V Development Kit gives you the insights for controlling and expanding the reach of possibilities you might want to explore and make your own on RED-V. You can craft your own system using RED-V as a building block or just configure, tailor and refine existing features to create your own personal experience for your customers by using the XML/JSON, Web and Templates control doors we have opened for you to explore. It's a complete system. In case you need more you might considering to apply for the RED-V Development Kit Plus for on device additions (source or binary).
RED-V
TEMPLATES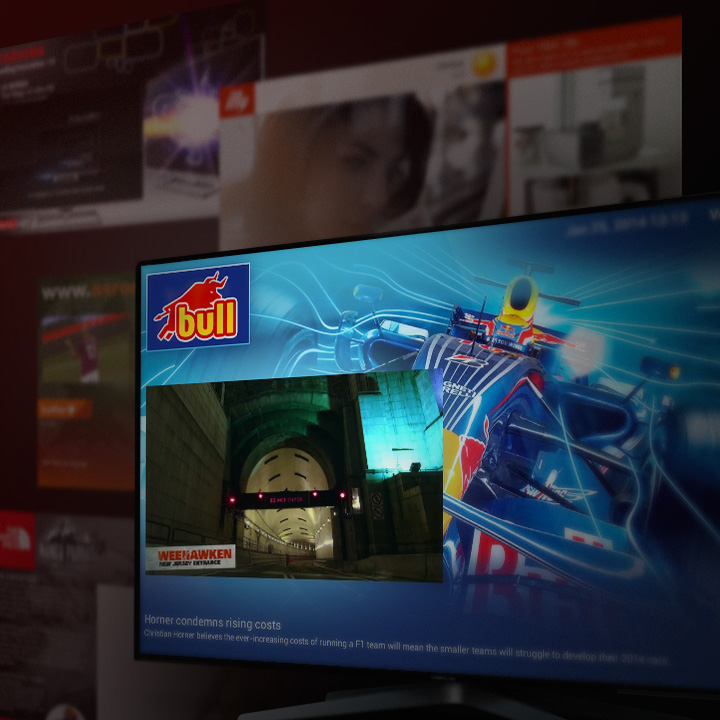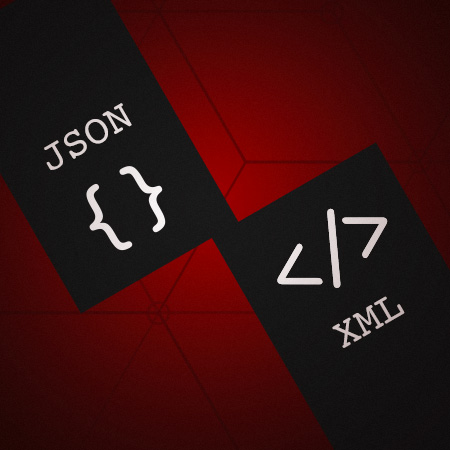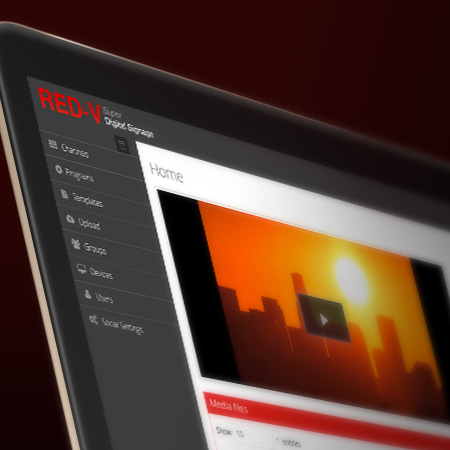 RED-V CLOUD
RED-V Cloud Services allow you to easily manage your TV screens from anywhere, anytime, with no worries about all the required hardware and network server infrastructure. Choose the subscription program that best suits your needs, depending on how often you need to update media content displayed on your screens.
BASIC
The easiest way to get started with RED-V.

Support:
Business Hours.
5 GB of storage in cloud for media contents.
PLUS
For higher monthly uploads and additional options.

Support:
Business Hours and Weekends.
25 GB of storage in cloud for media contents.
PREMIUM
Complete RED-V architecture and experience.

Support:
Like PLUS but with extended time.
100 GB of storage in cloud for media contents.
ENTERPRISE
Powering teams to create, collect, and organize the work together.

Support:
Personalized.
RED-V PARTNERS
In RED-V we care about Partners and we do want to expand our reach through our partners channel. Therefore you can always find your way to talk at the top management level when business is concerned as well at the deepest technical level when technology matters. Since we are a young, small but smart and growing company, we respond when you ask and we back you up when you need. We do listen to our Partners.
RED-V Business Partners
Selected set of premium companies willing to share the joy of proudly reselling our technologies and services. We do not want just box-moving entities with little or no value added but real people or companies to share business together.
RED-V [Co-]Branding Partners
Elite of partners, OEM and companies that believe on rebranding our technologies and services for their own business and customers.
device support program
software porting program
white label program
RED-V Source Code Partners
From independent developers to large enterprises, who believe on sharing ideas request for coding addition and special developments, to build their own services and technologies on our core system.
development kit plus program
device support program
software porting program
white label program
WE CARE ABOUT
OEMs, PARTNERS & DEVELOPERS
We do care about our Partners and we do care about our Developers. Partners represent us on the market and Developers support us on the technological evolution of RED-V. We personally know each of our Partner and most of our Developers and this will continue over time. We believe that linking with us and adopting RED-V will be beneficial for your business will.
Choose to become a Partner by joining one of our Partner Programs.