Version 17.04.D | July 24 2017
This document contains the release notes for RED-V Server ver. 17.04.D.005.


Android-based Media Players
The current versions for the Android media player apps are:
Starter: 1.17.0
Player: 6.4.9
Launcher: 6.0.0
Downloader: 6.3.5
WebPlayer: 5.2.0
NEW FEATURES AND FUNCTIONALITIES
NemoQ Support
Added support for NemoQ queue management system: https://www.nemoq.com/
In the template editor a new button has been added for this kind of areas:



In the program editor it is possible to configure all the settings for this functionality.
Room booking with Exchange and Office 365 Calendars
Connect a program with a calendar from Microsoft Exchange server or an online account on Office 365 to show events booked in a company Meeting room.
In the template editor a new button has been added for this kind of areas:



In the program editor it is possible to configure all the settings for this functionality. The Microsoft Exchange or Office 365 account has to be configured from the Settings page: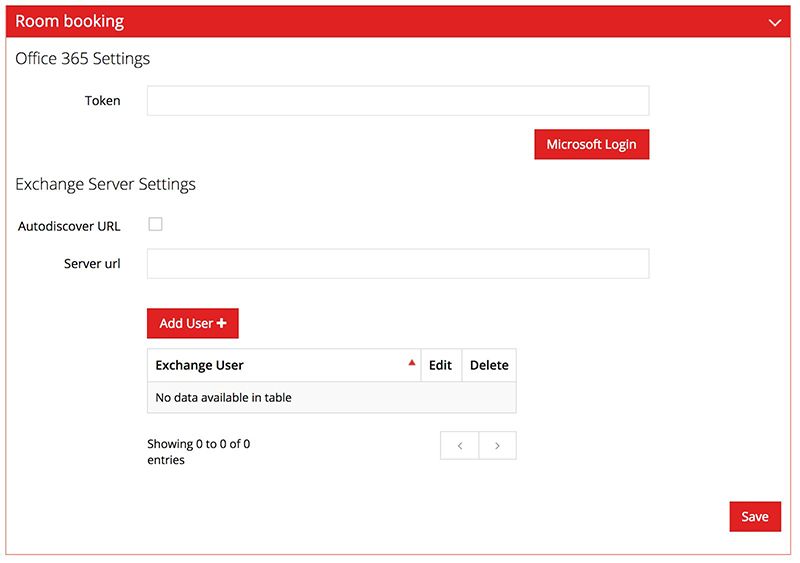 It is possible to select among several types of layouts and colors, like this one: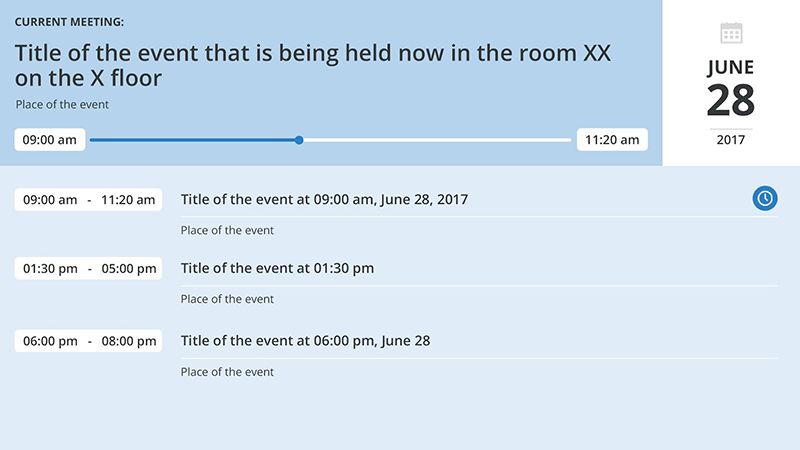 Synchronized texts and images
It is possible to synchronize text areas with image areas to show a caption of any image in a playlist.
On the text area controls just select the other area you want the captions to be synchronized with: